Basics - Lesson 4 - Grammar Lesson
By Learn Korean Admin - 27/03/2020
<< Previous Lesson
Next Lesson >>
Korean Names
In general, Korean names consist of 3 syllables.
The first part is the Surname ( such as Kim, Lee and Pak ), it is the followed by a two-syllable first name. In Korean, the surname always comes first which is opposite of Western Names such as Doojin Pak instead of the Korean method of Pak Doojin.
When you are referring to someone who you know well, then you may be able to refer to them directly, such as using their first name. However when youare introduced to someone to whom you are not familiar with, or am meeting for the first time, then you would add -ssi to the end of the name. An example of this would be Doojin-ssi
Making Polite Sentences
With verb stems which end in vowels such a ka-, ha- and sa- , it is possible to make these into polite sentences by adding -yo to the end of the words, such as Kayo ( which means "to go", or "I go" or "he goes" ). Verbs in the polite style can be used as statements, questions, suggestions or commands, and may be further emphasised by the tone of your voice. For example, Chal Chinaessoyo may be both expressed as a question by asking how someone is, or can be a question stating that you are fine. Another example is the more common Annyong Haseyo.
<< Previous Lesson
Next Lesson >>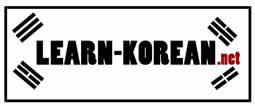 99 out of 100 based on 18130 user ratings
☆
☆
☆
☆
☆
---
About Learn Korean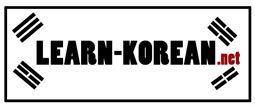 Our aim is to provide you with a FREE online tool to learn the Korean language. This merely forms a basis of your learning but if you really want to excel in your foreign language skill then I would suggest that you pay a visit to the great country of Korea. Who are we? we are a group of Korean teachers based around the world and strive to promote the korean culture to the masses.
School of Korean