Basics - Lesson 2 - Double Vowels (모음) Lesson
By Learn Korean Admin - 27/03/2020
<< Previous Lesson
Next Lesson >>
ㅐ
eir
ㅒ
yeir
ㅔ
ere
ㅖ
yere
ㅘ
wa
ㅙ
where
ㅝ
wo
ㅞ
weo
ㅟ
weou
ㅢ
wei
In Korean there are basic vowels that you should take note of are the 10 basic vowels, these are ㅏ(a),ㅑ(ya),ㅓ(eo),ㅕ(yeo), ㅗ(o), ㅛ(yo), ㅜ(u), ㅠ(yu), ㅡ(eu), ㅣ(e).
In order to compose the double vowels, you would use a combination of these 10 basic vowels in order to compose of double vowels to create the 11 new double vowels, these are as above ㅐ(ae),ㅒ(yae), ㅔ(e), ㅖ(ye), ㅘ(wa), ㅙ(wae), ㅚ(oe), ㅝ(wo), ㅞ(weh), ㅟ(wui), ㅢ(ui).
The exception to the combinations of double vowels are ㅙ and ㅞ. These are combined by adding ㅗ to ㅐand ㅜ to ㅔ.
Exercise 1
Using what you have learnt from the first 2 lessons write the following in Korean script.
Exercise 2
Now put the following Korean words into Konglish
Answers to exercise 1
1.함께, 2.가요,3.아파트 ,4.우리
Answers to exercise 2
1.eodiya, 2.salanghae,3.na baegopa
<< Previous Lesson
Next Lesson >>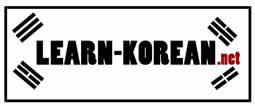 93 out of 100 based on 16676 user ratings
☆
☆
☆
☆
☆
---
About Learn Korean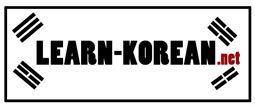 Our aim is to provide you with a FREE online tool to learn the Korean language. This merely forms a basis of your learning but if you really want to excel in your foreign language skill then I would suggest that you pay a visit to the great country of Korea. Who are we? we are a group of Korean teachers based around the world and strive to promote the korean culture to the masses.
School of Korean