Map of Korean Peninsula
Here is some information about cities in Korea

Friday, November 22, 2019
Start learning Korean from the basics.
540 Shares

Friday, November 22, 2019
Try some of our Intermediate classes.
322 Shares

Friday, November 22, 2019
Learn Korean Double Vowels (모음).
268 Shares
---
About Learn Korean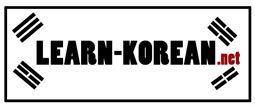 Our aim is to provide you with a FREE online tool to learn the Korean language. This merely forms a basis of your learning but if you really want to excel in your foreign language skill then I would suggest that you pay a visit to the great country of Korea. Who are we? we are a group of Korean teachers based around the world and strive to promote the korean culture to the masses.
School of Korean