Korean Singer PSY (YG Entertainment)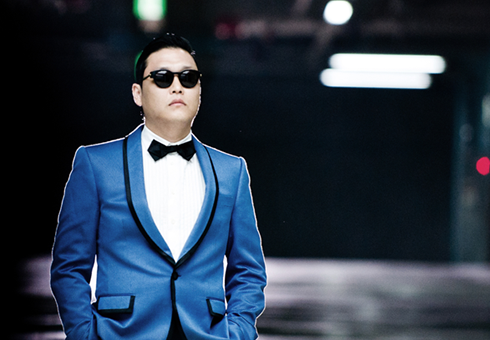 PSI (싸이)
Psy is a South Korean kpop star, artist, song writer and producer who has been around the Kpop world since 1999 after appearing in fellow artist Cho PD's second album. Since then he has released numerous albums and has also achieved world wide stardom with his recent "Gangnam Style" song.
About PSY
He was born Park Jae-Sang on December 31 1977 in South Korea, he was the son of a successful business executive and even from a young age wanted to follow in his fathers footsteps which took him to America.
Went to America in 1996 to study English
Progressed to Business School in 1997 at a Boston Uni before transferring to Berklee College of Music to study music.
Took on the stage name of PSY, which was a reference to PSYcho which has become his artist concept.
Returned to Korean in 2000 to pursue a career in music where he then made his debut in 2001 with his album PSY.
He was arrested for Marijuana possession a year after and spend a brief spell in detention.
Carried out his military service between 2003 to 2005 and was discharged in 2006
In 2006 he step up his career with more TV show and talk show appearances which gained him more poppularity.
He then had to reenlist again between 2007 to 2009 after officials deemed his service had neglected duties.
He then signed for YG Entertainment and released his album PSY Five in 2010.
In July 2012 he released his album containing his now famous Gangnam style track which has gained him world wide success.
Discography
Korean (Studio albums)
PSY From The Psycho World! (2001)
Ssa2 (2002)
3Mai (2002)
Ssajip (2006)
PSYfive (2010)
PSY 6 (Six Rules), Part 1 (2012)
Chiljip PSY-Da (2015)
4x2=8 (2017)