Intermediate - Lesson 4 - Learning how to Say Korean Dates Lesson
By Learn Korean Admin - 27/03/2020
<< Previous Lesson
Next Lesson >>
Lesson created by Timmy McCarty
Learning how to pronounce the dates of the month such as the 1st or the 2nd is very simple and easy process. All you do is take the chinese derived numbers such as Il, ee, sam, sa, ect and add an Il or Ril (reel) at the end. The reason you add Ril at the end sometimes is when the number ends in L. For example Il and pal both end in L so you make the ending a Ril.
1st---I-ril (Ee-reel)
2nd---I-il (Ee-eel)
3rd---Sam-il (Sam-eel)
4th---Sa-il (Sah-eel)
5th---O-il (Oh-eel)
6th---Yuk-il (Yuke-eel)
7th---Chi-ril (Che-reel)
8th---Pa-ril (Pah-reel)
9th---ku-il (kuu-eel)
10th---Ship-il (Sheep-eel)
11th---Ship-i-ril (Sheep-ee-reel)
12th---Ship-i-il (Sheep-ee-reel)
13th---Ship-sam-il (Sheep-sam-eel)
14th---Ship-sa-il (Sheep-sah-eel)
15th---Ship-o-il (Sheep-oh-eel)
16th---Shim-nyuk-il (Sheem-nyuke-eel)
17th---Ship-chi-ril (Sheep-chee-reel)
18th---Ship-pa-ril (Sheep-pah-reel)
19th---Ship-ku-ril (Sheep-kuu-reel)
20th---I-ship-il (Ee-sheep-eel)
21th---I-ship-i-ril (Ee-sheep-ee-reel)
22nd---I-ship-i-il (Ee-sheep-ee-eel)
23rd---I-ship-sam-il (Ee-sheep-sam-eel)
24th---I-ship-sa-il (Ee-sheep-sah-eel)
25th---I-ship-o-il (Ee-sheep-oh-eel)
26th---I-shim-nyuk-il (Ee-sheem-nyuke-eel)
27th---I-ship-chi-ril (Ee-sheep-chee-reel)
28th---I-ship-pa-ril (Ee-sheep-pah-reel)
29th---I-ship-ku-il (Ee-sheep-kuu-eel)
30th---Sam-ship-il (Sam-sheep-eel)
31th---Sam-ship-i (Sam-sheep-ee)
<< Previous Lesson
Next Lesson >>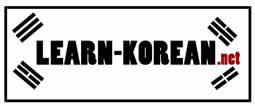 94 out of 100 based on 15662 user ratings
☆
☆
☆
☆
☆
---
About Learn Korean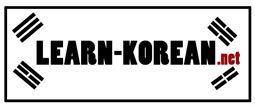 Our aim is to provide you with a FREE online tool to learn the Korean language. This merely forms a basis of your learning but if you really want to excel in your foreign language skill then I would suggest that you pay a visit to the great country of Korea. Who are we? we are a group of Korean teachers based around the world and strive to promote the korean culture to the masses.
School of Korean