Intermediate - Lesson 3 - Learning the Months of the Year Lesson
By Learn Korean Admin - 27/03/2020
<< Previous Lesson
Next Lesson >>
Lesson created by Timmy McCarty
The korean language just like any other lanuage has the 12 months of the year. The common rule for pronouncing korean months is that the word wol (wole) is at the end of the word. Example: January Ilwol. Also you will also notice that the month words are made up from the numbers 1-12. So if january is the first month of the year then it will have the number 1 in korean infront of the wol. So the number 1 in korean is Il (eel) then the word january would be Ilwol. And the second month of the year is Febuary so it would be I (ee) is the number 2 in korean and wol would make Iwol (ee-wol)
Note when using the numbers in korean when dealing with months, dates, and days you are not using the pure korean number system such as Hanna, tul, set, net, tasot, yosot, ilgop, chil, ahop, yol. You are using the Chinese-derived numerals Il, I, sam, sa, o, yuk, chil, pal, ku.
January---Ilwol (Eel-wole)
Febuary---Iwol (Ee-wole)
March---Samwol (Sahm-wole)
April---Sawol (Sah-wole)
May---Owol (Oh-wole)
June---Yuwol (Yu-wol)
July---Ch'ilwol (Cheel-wahl)
August---P'alwol (Pahl-wole)
September---Kuwol (Kuu-wole)
October---Shiwol (She-wahl)
November---Shibilwol (She-beel-wahl)
December---Shibiwol (She-bee-wahl)
<< Previous Lesson
Next Lesson >>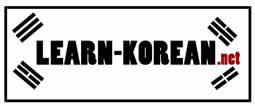 88 out of 100 based on 19924 user ratings
☆
☆
☆
☆
☆
---
About Learn Korean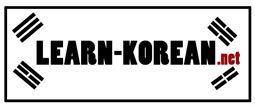 Our aim is to provide you with a FREE online tool to learn the Korean language. This merely forms a basis of your learning but if you really want to excel in your foreign language skill then I would suggest that you pay a visit to the great country of Korea. Who are we? we are a group of Korean teachers based around the world and strive to promote the korean culture to the masses.
School of Korean